NEW Gowns from the 2019 prom and evening wear collection are now available.
We also have a great selection of SALE dresses, some of which will have been tried on only in the boutique. Most Gino Cerruti gowns still have the original labels.
Come see for yourself…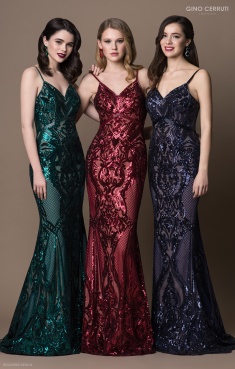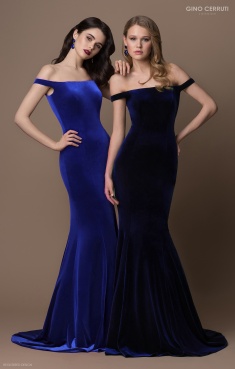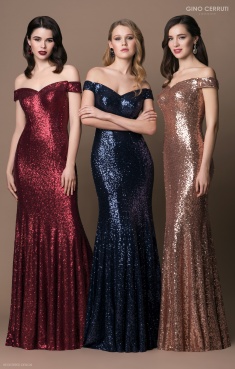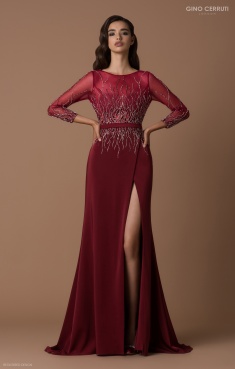 Alterations
We offer an in-house alterations service, whenever possible, saving you the hassle and expense of finding your own seamstress. Prices for alterations are dependent on the type of alteration required, however, we aim to save you money and time by offering this one-stop service.
If we have availability, we are happy to take in dresses bought elsewhere for alterations too.
New for 2019
Belle & The Peacock's Feather have pleasure in introducing, for the fifth year, our new collection of stunning gowns from

We are delighted to be the only and exclusive retailer of Gino Cerruti in the area, which means we are able to provide any dress, including evening, prom, bridesmaid and bridal gowns, from them as fast as shipping allows, usually within 24-48 working hours if the dress is in stock!
We are also a Gold Agent for Gino Cerruti, so you can be assured of the best care and the latest designs from them.
Gino Cerruti prom dresses capture sophistication and fun of the school prom at the same time, with a choice of beautiful colours in stunning designs, all with that special designer touch. So whether it's sequins at the shoulder, a diamante detailed neckline or an embellished bodice, these dresses have everything you need to feel simply gorgeous.
What's more the Prices are fantastic-you could spend a considerable amount more on similar gowns from other suppliers. All the dresses are the highest quality and workmanship (no seconds, no losing beads by just looking at them!)- lower prices do not mean cutting corners with quality. Come in and view their latest gowns.
We already have a selection of these fantastic new gowns in stock so why not come along and try them for yourself?

Younger Prom girls
Our range of bridesmaid dresses from Emma Bridals would make fantastic gowns for our younger Prom girls as they come in a vast range of almost 70 colours
Make sure you come back to this page regularly as we will announce any changes to our collection here.